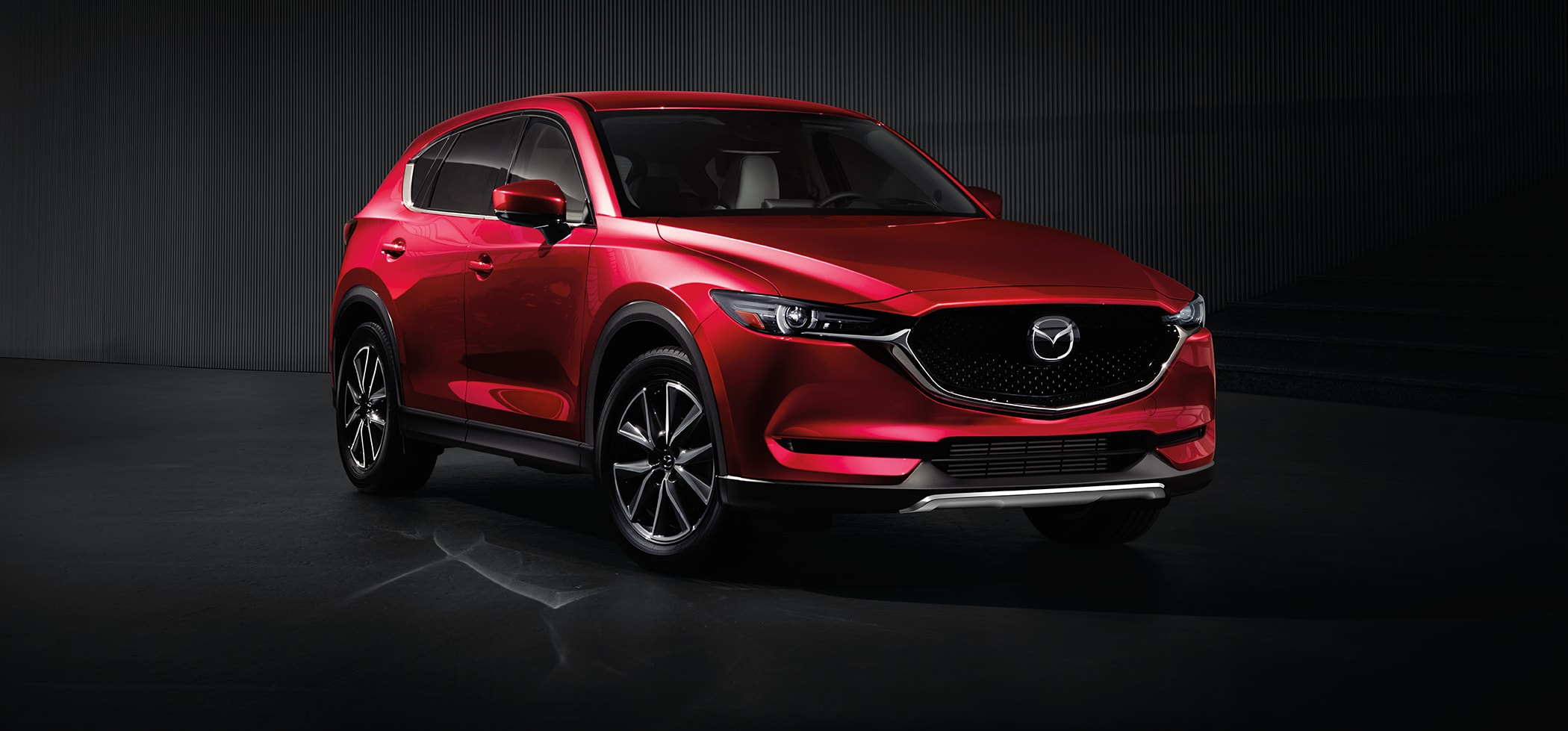 No class of vehicle has made an impact on the American market quite like the compact SUV and crossover class. A common sight throughout the Pennsylvania area, from the parking lots of Portage to the driveways of DuBois, it is the best-selling segment of vehicles in the country. At the top of that class? The 2018 Mazda CX-5.
Performance
In a class of vehicles that stress utility over form and predictability over performance, the 2018 Mazda CX-5 stands out. Unlike its competitors, the Mazda CX-5 doesn't need to offer different engines with different advantages, instead providing the single SKYACTIV-G 2.5-liter engine. With 187 horsepower and 186 lb-ft of torque, it is exceptionally well balanced, perky off the line and a top-notch highway cruiser. It's also efficient, thanks to the addition of Cylinder Deactivation technology - even with all-wheel drive, it provides 24 mpg around town and 30 mpg on the highway when you've got to make that drive down 119 to Greensburg.
It's not just that the 2018 Mazda CX-5 provides an attractive, sculpted exterior that exudes movement, it also has the handling capabilities to match. Driving a Mazda CX-5 does not feel like driving a crossover or utility vehicle. Instead, the driving characteristics are sharp and responsive, so you feel like you're driving a sporty, mid-sized sedan instead of a compact SUV. This is performance that isn't just unmatched in the economy compact crossover class, this is handling that stands up to every other SUV on the market, compact or otherwise.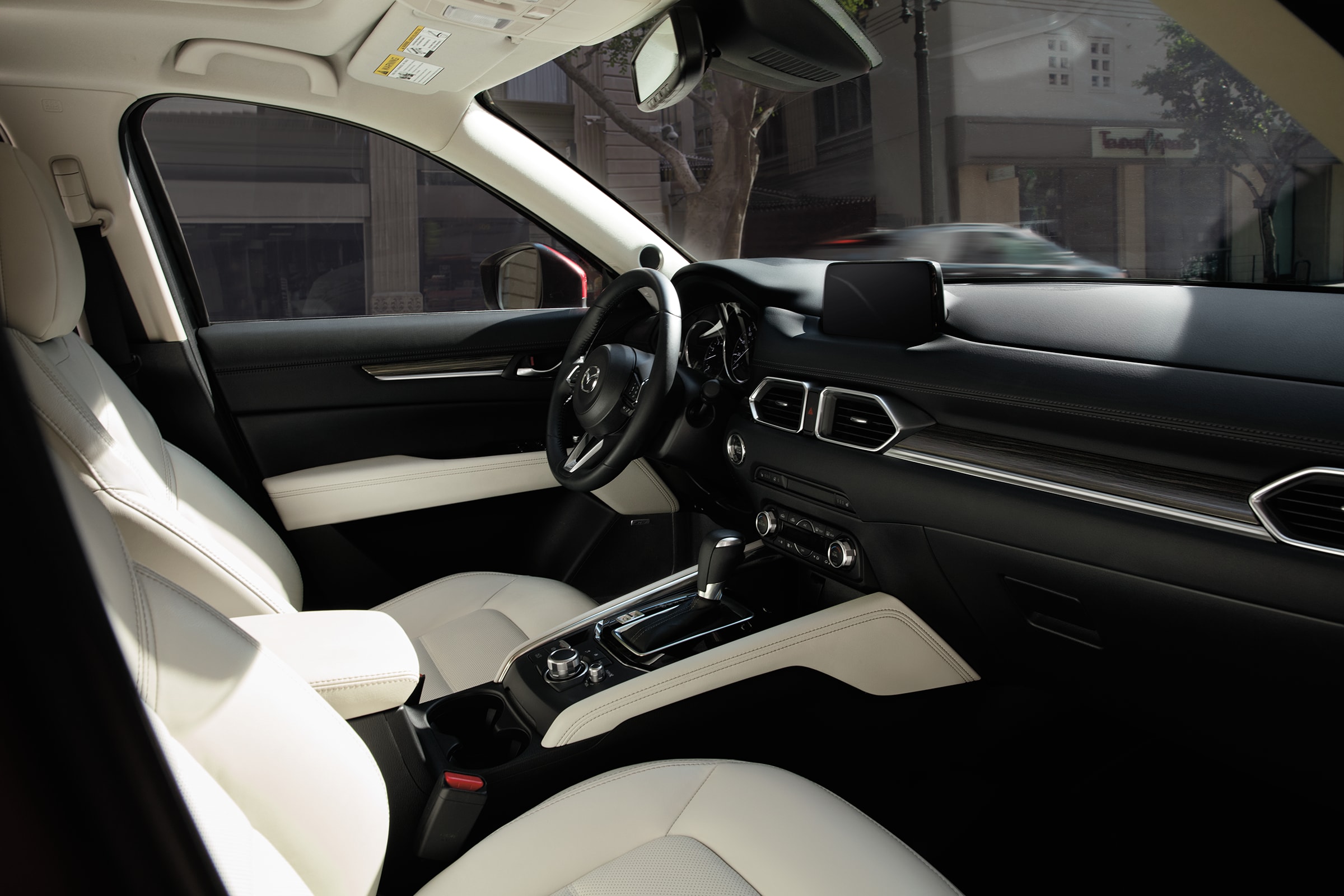 Elegance Throughout
Most crossovers and SUVs are designed with utility in mind, but inside and out, it is clear the designers of the 2018 Mazda CX-5 desired a look that would stick out on the roads of Johnstown and beyond. Sculpted lines and swelling sheet metal provides a look that is less driven by computer modeling, and more driven by the soul of the designers. It's not often that an SUV is seen as attractive, but the Mazda CX-5 wants to change that. For good.
The interior has been elevated, with a level of class rarely found at this price point. Attractive and well-built, there is a sense that it was laid out with the driver in mind, and put together by craftsmen, not by an assembly line. Mazda refers to the concept of Jinba Ittai - a feeling of oneness. By giving the driver a connection to the machine and intuitive controls, the Mazda CX-5 allows the driver to focus on the road and drive like in no other crossover.
Safety
Whether traveling around Greensburg or making the trek back and forth to DuBois, ensuring the safety of you and your passengers is paramount. Every 2018 Mazda CX-5 comes equipped with Advanced Blind Spot Monitoring, Rear Cross Traffic Alert, Smart City Brake Support, and Dynamic Stability Control. Additional driver assist features such as Radar Cruise Control with Stop and Go, Smart Brake Support, and Lane Departure Warning with Lane-Keep Assist can be equipped at any trim level. A rearview camera is standard across the line-up - whether backing out of your driveway or backing into a parking space in Johnstown, this allows excellent vision of where you are going.