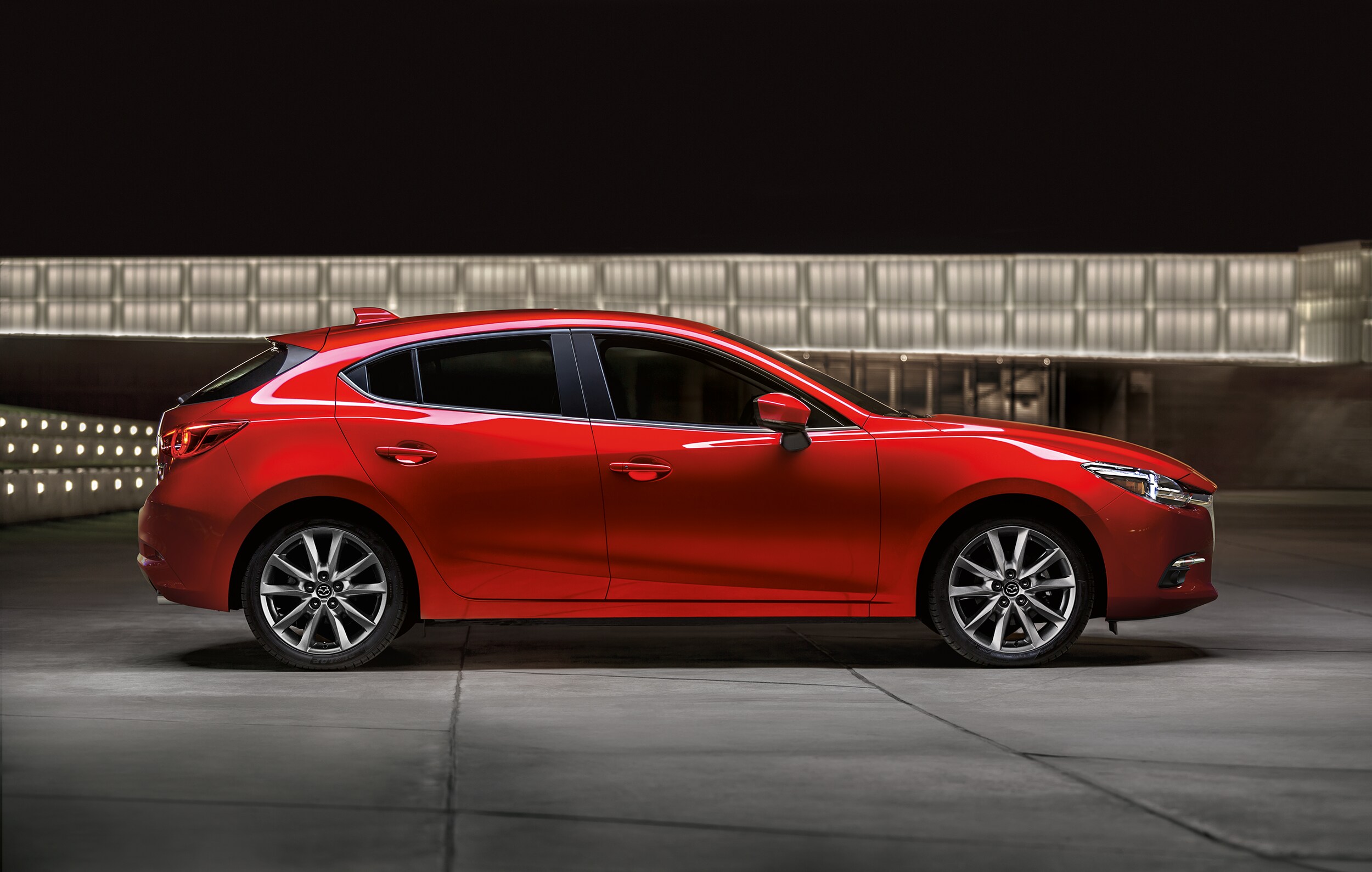 Compact cars have grown since the days of the Escort and the Cavalier roaming the Portage countryside. The modern compact car is attractive, efficient, and versatile - and no car represents the modern compact better than the 2018 Mazda 3.
Style
From the exterior linear contours of Mazda3 that fit with the KODO design philosophy to create the sense of motion, even at a standstill, to the refined details surrounding passengers, it is clear the 2018 Mazda3 is not your average economy compact car. The stance is crouched and low, and hints at the performance abilities of the car, while the grille is unmistakable. No Mazda will ever just blend in with the crowd.
Laid out for efficiency with looks in mind, the interior is attractive and upscale. Black or sand cloth upholstery is offered, but the Mazda3 best-looking interior is by far the available leather. Setting itself apart from the rest of the class, the leather in the Mazda3 is offered in a lighter shade - Parchment - and has an upgraded feel. With solid build quality and materials that have a substantial feel to them, it is a step above competitors.
Both a four-door sedan and a five-door hatchback model style are offered for the 2018 compact car, and they offer differing cargo capacities. The 12.7 cubic feet in the trunk of the sedan is more than enough for hauling groceries home to DuBois. However, if you need greater capacity - maybe you move back and forth between Greensburg and Indiana for school, or love to stop and pick up finds at the antiques stores in Johnstown - the hatchback offers 20.2 cubic feet of storage with the rear seats in place, or up to 47.1 cubic feet with the rear seats stowed.